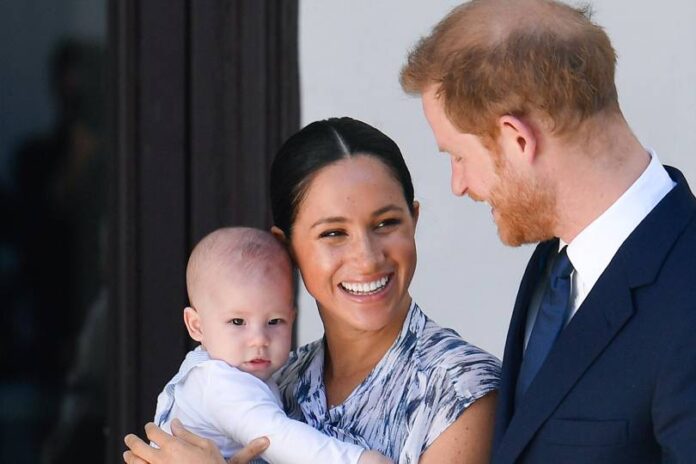 As the Duke and Duchess of Sussex settle in Canada for the foreseeable future, we imagine they're already thinking about their son Archie's education. Thankfully, Canada isn't short of top private schools and kindergartens where the little royal can flourish. Here, we offer some suggestions…
Not only did Archie's cousins Prince George and Princess Charlotte attend a Montessori school in the UK, his dad Prince Harry did too so it would be understandable if the couple choose this top choice in Vancouver. The Montessori approach places an emphasis on a child's independence, freedom and social development where children are encouraged to learn through play and develop at their own pace with the same teacher all the way through.
You know this is a leading school when the Canadian Prime Minister, Justin Trudeau, was among the alumni. Set in 18-acres, West Point Grey, which intakes from aged four, encourages students to be as active as possible, with heaps of sports on offer, as well as a performing arts faculty with its own drama and recording studio which may inspire Archie to follow in his mother's footsteps.
This is a sought-after International Baccalaureate school which might be useful if young Archie fancies studying abroad (or back in the UK) one day. There's a big focus on athletics and getting outdoors as much as possible here but they're also just as leading in the academic side of studies with a pretty impressive suite of science laboratories and a resource-filled learning centre.
Should Harry and Meghan decide to stay on Vancouver Island, Glenlyon Norfolk is one of the leading schools in Victoria, with breathtaking oceanfront views. Junior school students have Mandarin lessons, a chance to get wild at nature school including lots of play on the beach below and splish-splashing around on canoes.
If Harry and Meghan want to raise Archie as bilingual, this is the school for them. There's a focus on all students, who can start here aged two, to become 'global citizens' so lessons in French and English are the norm here, as well as plenty of fun on offer with lots of arts and crafts as well as the traditional subjects.
One of Canada's longest-standing pre-schools and the first school in the country to adopt the International Baccalaureate Primary Years Programme and the Singapore Math curriculum, if the Sussexes want a highly academic education for Archie, this is the place. Every pupil gets their own iPad too.