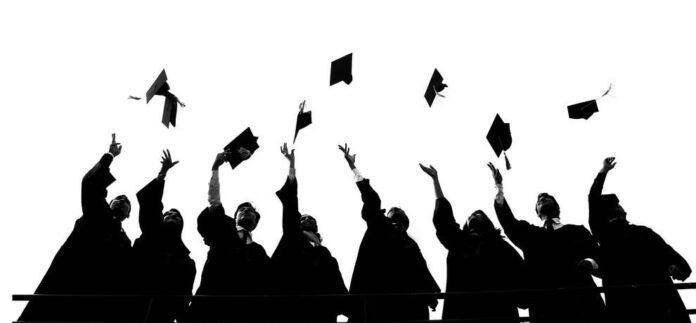 Today's higher education rule is: the higher the quality of education the higher the price. UK universities are a perfect sample of such formula. They are consistently ranked among the world's best universities for the quality of education but are some of the most expensive to afford at the same time.
But get excited because there are many UK scholarships for international students, which you can get and tackle your financial concerns in no time.
Also Read- 10 easiest UK Universities to get into
First, you must know what to expect while studying in the UK. Following a governmental decision in 2017, UK universities are allowed to charge their home and EU students with tuition fees capping at €9,250 per an academic year (the highest that ever was at UK universities).
Meanwhile, non-EU foreign students in the UK are charged with a lot higher tuition fees which in some particular courses range up to over £50,000 per an academic year. If you're an EU student, you can use the benefits of student loans, but if you're a non-EU and non-EEA student financial help is needed.
And when finally adding cost of living in UK a scholarship turns into a necessity.
Here are some UK scholarships for international students:
Gates Cambridge Scholarships.
Rhodes Scholarships at University of Oxford.
Edinburgh Global Research Scholarships.
Denys Holland Scholarship at University College London.
Bristol University International Office Scholarships.
University of West London International Ambassador Scholarships.
UK scholarships for international students can be divided into two major groups
Governmental Scholarships

Non-governmental Scholarships
Governmental Scholarships
As a global educational attraction, UK maintains a strong awareness toward international student financial matters. Thus, the British government runs two large scholarship schemes for international students;
Chevening Scholarships
Commonwealth Scholarships
Chevening Scholarships – Is the main state-governed global scholarship programme in UK. This scheme has a long-term goal to support students with high academic potential. Since its foundation in 1983 students aims to support students with high academic potential. Since its foundation in 1983, thousand of students benefited from this scheme. Chevening funds are provided from the Foreign and Commonwealth Office (FCO) and their partners including universities. The programme awards two types of grants;
Typically a Chevening scholarship is awarded for a one-year Master course at a UK university but it can also be granted for other postgraduate courses. To apply for this type of scholarship you must first be a citizen of a Chevening-eligible country,Other requirements to be eligible for this scholarship are;
You have an undergraduate degree

You have 2+ years work experience

You meet the English requirements
Commonwealth Scholarships- Commonwealth Scholarships is a rich scheme of UK scholarships for international students governed jointly by 53 countries (former British colonies) plus UK part of the Commonwealth of Nations or Commonwealth as it's shortly regarded. Commonwealth Scholarships are funded by the Department for International Development at it's open to all students who are citizens of a Commonwealth countries and want to seek a university degree in UK.
Typically Commonwealth Scholarships are awarded for these courses
One-year Master taught or equivalent courses.

Doctoral degrees lasting for 3-4 years.
A Commonwealth Scholarship covers your tuition fees, airline airfares, essential living costs plus other allowances. Currently this type of scholarship is awarded to students of these subjects
Engineering & Technology

Theoretical and Applied Science

Agriculture

Humanities and Social Sciences
UK University Scholarships
In addition to scholarship programs we described above, there are a lot of other scholarship resources in the UK. First, there are several scholarship schemes, funded by governmental or non-governmental organizations, designed for students coming from particular countries.
One of these scholarships is the Marshall Program, which grants scholarships to US students aiming to attend a Master or PhD course in UK. If you're a US student willing to apply for this scholarship, then the following criteria apply to you:
A US four-year undergraduate degree in last 3 years
A GPA at the minimum of 3.7
You haven't studied for a British degree before
If you went through all of the above scholarship programs and you didn't fit in, keep scrolling down because there is still a bunch of available options left to you.
Many universities have established their own programs of UK scholarships for international students. To see if the University of your choice has such programs on offer you must reach them by email.
Here is a list of UK universities that provide scholarships for their international students
Gates Cambridge Scholarship
One of the best universities in the UK and in the world, the University of Cambridge has an appealing bursary scheme for international students. The Gates Scholarship program is a part of this scheme offering financial support for excellent foreign applicants aiming to attend a full-time postgraduate course at this University. This scholarship will cover all your studying expenses.
Rhodes House Scholarships
The Rhodes Scholarship funding is perhaps one of the oldest scholarship programs and one of the most prestigious in the world. This scheme awards scholarships to postgraduate students aiming to study at the University of Oxford. Every year, 95 exceptional students are lucky enough to receive one of these scholarships. The bursary covers all university tuition fees and two economy class airfares one to get at the university and the other to turn back home when the scholarship availability ends up.
UK scholarships for international students are generally harder to obtain, but in Oxford, this toughness is more accentuated. Students who aim to apply for this scholarship must meet requirements that basically have to do with their residency, age, and education. Since the University of Oxford is one of the best in the world, it has a tough entry competition and you'll have to show an outstanding academic background. Also, the university sets age limits which vary among different sectors within the institution. Usually, students between 18 and 28 of age are eligible to apply. As for the residency, if you're a citizen of one of the following countries you can apply for this scholarship
Students from Australia, Bermuda, Canada, China, Germany, Hong Kong, India, Israel, Jamaica & the Commonwealth Caribbean, Kenya, Malaysia, New Zealand, Pakistan, Southern Africa (including South Africa, Botswana, Lesotho, Malawi, Namibia and Swaziland), Syria, Jordan, Lebanon and Palestine, United Arab Emirates, United States, West Africa ( lately added), Zambia and Zimbabwe.
MBA Skoll Scholarships
MBA Skoll Scholarships are awarded from the Said School Business of the University of Oxford. These scholarships are aimed for Master degree students. To be eligible for this type of scholarship you must not be a citizen of UK who has a relevant experience leading an enterprise for at least 12 months. The MBA Skoll Scholarship covers all tuition fees and essential living costs.
Edinburgh Global Research Scholarships
The University of Edinburgh grants 30 scholarships to excellent foreign students willing to pursue a PhD course at this university. This scholarship will cover only partial tuition fees. To be eligible, you must first apply for a PhD course at the University of Edinburgh.
UK Scholarships from British Council
International students aiming to pursue a Bachelor or a Master degree in the UK can also seek an IELTS award, a scholarship awarded by the British Council. This type of scholarship is a partial one ranging from £3,000 up to £10,000. Students from every country of the world are eligible to apply for an IELTS scholarship.
Denys Holland Scholarship
The University College London offers some bursaries for foreign undergraduate scholars who can't fund their education abroad. Awardees collect £9,000 per an academic year and are free to decide how they're going to spend them whether paying tuition fees or living costs. It's preferable to be aged 25 or below at the start of your studies there.
Bristol University Scholarships
The University of Bristol offers 5 scholarships for prospect foreign undergraduate students. These scholarships account for £8,500 which go beyond university tuition fees.
Kingston University London Scholarships
The International Office at the Kingston University London offers scholarships, to all foreigners wishing to attend an undergraduate or postgraduate course at this university. This scholarship is partial and it accounts for £4,000.
University of Sussex International Scholarships
Non-EU students attending a full-time Taught Postgraduate program at the University of Sussex can apply for a scholarship provided by this university. These scholarships are granted for an academic year and cover half the cost of university tuition fees.
University Prize Scholarships
If you choose to pursue a PhD at the University of Sheffield you can ease its financial burden by getting a scholarship. Each year university shares 5 Prize Scholarships for eligible PhD applicants. The scholarship is a full funding (£20,000) covering tuition fees and other expenses.
International Scholarships at University of Westminster
The University of Westminster offers scholarships for its international students who are looking forward to enrolling a Master program in the UK. This scholarship is meant to cover their tuition fees, accommodation, living expenses and flight from and to London.
Fulbright Foreign Student Program
Founded by a former US senator, the Fulbright program is merit-based and competitive scholarship programme. It's available to students of all nations willing to attend a Master or PhD course.
International Undergraduate Engineering Scholarship
The Nottingham Trent University offers scholarships to students aiming to pursue a Bachelor in Sports Engineering, Electronic Engineering and Biomedical Engineering. It is open to students of all nations and it's a partial grant (£5,000 per year).
MBA Scholarships at Brunel University
The University of Brunel London offers scholarships to international students who attend an MBA degree in Business Administration. These scholarships are partial grants accounting for £6,420.
Cardiff University Scholarships
Scholarships are offered at Welsh universities too. One of the best universities in UK, member of the Russell group, the University of Cardiff has a lot of scholarships on offer for foreign students. If you're willing to attend a Bachelor or a Master degree course at this high-quality university, then we highly recommend you pursue a scholarship.
Application requirements
The application process for UK scholarships for international students does not contain a standard set of documents. Your scholarship application paperwork depends on factors like the type of scholarship you're pursuing or the organization that awards it.
Some governmental-funded scholarships may have specific requirements to fit in while some have different ones. Universities, on the other hand, set requirements on their own, thus there are many variations.
As it would normally be expected in elite universities the competition to get a scholarship is fierce. Consequently, they may ask you to submit more documents than usual, so the assessing committee will have an easier job to select the best applicants.
Also Read- Best AI Assistants in the World 2021
So, before moving any further in the application process, it's recommended for you to check carefully what are the requirements. Surely you wouldn't like to end in a situation where you would be rejected because you didn't submit an essential application document which you didn't know you should.