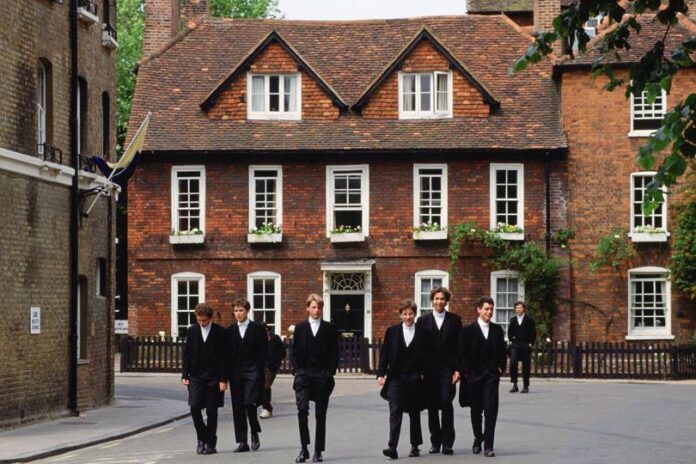 After the exhausting amounts of deliberations and discussions, when you eventually make the decision on where to send your child, the impending start date can seem a lifetime away. But those final prep school years tend to fly by and before you know it, the last days of the summer holiday have gone and you're packing giant suitcases and sewing on name tapes, with the knot in your stomach ever tightening. But starting a new boarding school really doesn't need to be the daunting prospect it once was. Firstly, schools are incredibly experienced and focused on ensuring those first few months whizz by in a whirl of fun with some learning added in for good measure. Secondly, the old fashioned rule of no communication or seeing your child for the first half of term are long gone, and all too soon you'll be bemoaning constantly driving up the motorway to watch another match. If you're still worried, below are some suggestions for making the run up to the big day as smooth as possible.
1. Take up every opportunity to familiarise yourself with your future school. If they're hosting a 'get to know you' BBQ, sleep over or familiarisation day make sure your child can attend. At these events gently suggest the children set up an Insta or WhatsApp group so that they can start chatting and share concerns or more hopefully their excitements. Sometimes in senior school there can be less communication amongst parents than in prep school, but it's incredibly helpful to set up a WhatsApp group for parents so that you can discuss what time everyone is arriving on the first day, who's packing what and further down the line teachers' gifts and speech day picnics.
2. Try and arrange a few play dates during the summer before your child starts so they have a number of familiar faces to greet them. Connect with friends who have children in older years and ask if they'd kindly keep an eye out for your child as this can really help.
3. The first few weeks are essential for settling in and making new friends – this is definitely not the time to fly in late from holiday! Try and let your child settle without calling them every day. Make sure they know you're always there for them but let them call you, not the other way round. In truth they will be incredibly busy as schools lay on an incredible amount of activities to help pupils settle in so they may not have time to call and chat. Don't be offended, just be happy that they're busy having a great time.
4. Be prepared to feel bereft when they leave. It's often harder on those left behind than the children setting off. Plan spa days, meet ups with friends and other favourite activities to help you not to dwell on your empty home and aching heart.
5. It's important to make your child's area of their dorm as cosy and home-like as possible. Print lots of photos and take along lots of drawing pins and blu tack as every dorm has pin boards. Always buy a mattress topper – John Lewis and the White Company have a great selection. Also take a home duvet and pillow if you're allowed as they're so much softer and cosier. Make sure you buy a fab duvet cover to individualise their space – Urban Outfitters are popular, as are White Company. Children may be allowed to bring a bedside light too – Oliver Bonas has some fun ones.
6. The days of giant trunks are now discouraged (may your backs rejoice), but everyone still has a gorgeous mini trunk for tuck. Wolf and Badger have some fun ones or Tuck Online can personalise them for you.
7. Finally don't let the prospect of imminent boarding dampen your last few weeks of the holidays – enjoy every second! The vast majority of pupils have a wonderful time at boarding school, settling in quickly, making friends for life and immersing themselves into the exciting activities on offer.