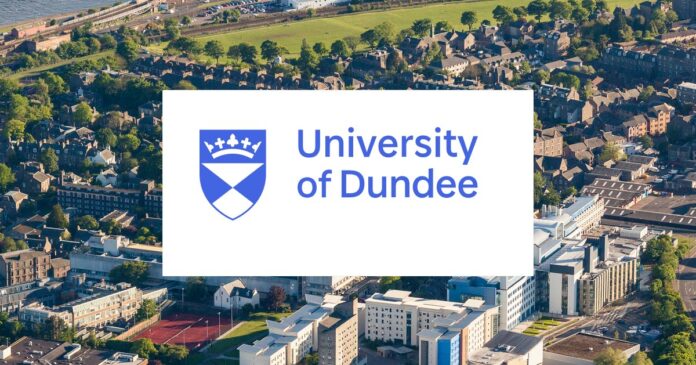 Applications are currently ongoing for the University of Dundee Excellence Undergraduate Scholarships for students.  It is a fully-funded scholarship for all eligible students from UK, Europe and all over the world.
About University of Dundee Scholarship
The University of Dundee was founded in 1881, it is a public research university in the UK. The mission of the university is to transform lives, locally and globally, through the creation, sharing, and application of knowledge. Students have a chance to win up to £25,000 for Up to 5 years to pursue their undergraduate degree program.
This scholarship is open for students from the UK, EU, and Overseas Countries who hold an academic offer of entry for an undergraduate programme in any of our academic schools for September 2022 entry.
Scholarship Description
Applications Deadline: Application Closed.
Course Level: The scholarship is open for the undergraduate degree program
Study Subject: The scholarship will be awarded in the field of Anatomy / Forensic Anthropology / Forensic and Medical Art, Architecture and Urban Planning, Archives and Record Management, Art and Design, Biological/Biomedical Sciences, Biomedical Engineering, Business (Accountancy / Economics / Finance / International Business), Careers, Civil Engineering, Community Learning and Development, Computing, Dentistry, Education, Electronic Engineering, Energy Petroleum and Mineral Law and Policy, English / Creative Writing / Film Studies, European Studies, Geography / Environmental Science, History, Languages, Law, Liberal Arts, Mathematics, Mechanical Engineering, Medicine, Nursing and Health Sciences, Philosophy, Physics, Politics and International Relations, Pre-sessional English courses, Psychology, Social Work
Scholarship Award: The applicants will receive up to £25,000
Nationality: UK, EU, and Overseas Countries
Number of Scholarships: Not Known
Scholarship can be taken in 
the UK
RECOMMENDED FOR YOU!!!
Eligibility for the University of Dundee Scholarship Scholarship
To be eligible, the applicants must be following all the given criteria:
Eligible Countries: UK: England, Northern Ireland, Scotland, Wales
EU: Austria, Belgium, Bulgaria, Croatia, Cyprus, Czech Republic, Denmark, Estonia, Finland, France, Germany, Greece, Hungary, Ireland, Italy, Latvia, Lithuania, Luxembourg, Malta, Netherlands, Poland, Portugal, Romania, Slovakia, Slovenia, Spain, Sweden.
Overseas
The University of Dundee Global excellence scholarship covers countries in Africa, Asia, Europe, America and Australia.
Entrance Requirements: You will need to meet the following criteria to be considered for the Global Excellence scholarship:
Hold an academic offer of entry for an undergraduate programme in any of our academic schools for September 2020 entry.
If you have an offer for a programme in Medicine or Dentistry, you should read through our Key Facts document below for further information.
Be classified as Overseas Fee Status, as determined by the University;
Have demonstrated excellence through your academic, extra-curricular and/or voluntary activities. The University will assess the information given as part of your programme application.
University of Dundee Scholarship Application Procedure
There is no application process for this scholarship as our Admissions Team will assess the information provided on your programme application and let you know if you are eligible to receive the award.
There may be some cases where we need some further information from you before we can award you the scholarship – in this case, we will contact you to let you know the next steps.
Kindly provide us with your phone number and email address in the comment box below.
What's your take on the University of Dundee Global Excellence Undergraduate Scholarships 2022? I urge you to use this same opportunity to share this information with others using our Facebook, Twitter, or Google+. share button below.