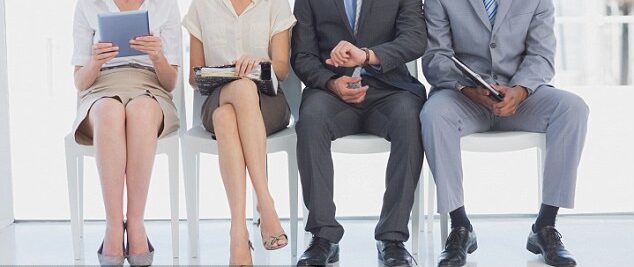 As a teenager embarking on A-levels, I am wondering what to do with my life. The question is whether or not this industry is something to get excited about
Let me start by introducing myself. I am 16 years old and have recently completed my GCSEs. In September, I will start my A-levels, which includes studying computer science. My future is ahead of me and I wanted to know why the channel should be somewhere I should consider as my destination. To get an idea of why it might be good to work in the channel, I asked for the opinions of people across the industry who have already built careers in the channel. Their responses gave me plenty of food for thought.One of the things you want to hear about any prospective career is that it will not be boring – that people won't be coming into the office and spending their time opening emails and checking their watches to see when it's lunch or time to go.

So, my first concern is: would the channel be an interesting place to work?

A sense of every day being different in the channel is one that has kept Ali Hastings, regional channel leader at Avaya, convinced that she made the right decision in building a career in the industry.

"When I was just 21 years old, I chose technology over insurance and have never looked back," she says. "Technology is never the same, it's always changing, giving you the opportunity to adapt, grow and shine on a daily basis. It never stays still, it's always full of variety with no two days the same."

Those feelings are echoed by Laura Atkinson, chief partner officer at SAP UKI, who also views the channel an exciting place to work. "For over 27 years, I've been in and amongst the channel, working with partners in both managerial and sales roles, and I've loved every minute," she says.

"In our fantastic ecosystem, no two days are the same because no two partners are the same. Each partner brings a different perspective, challenge or objective to the table and it's up to us to find the right solutions, problem-solve and work as a team to align innovation with their goals."
"The channel is fast-paced and always delivers a learning curve"

Laura Atkinson, SAP
Atkinson adds: "The channel is fast-paced and always delivers a learning curve. It craves diversity of thought and experience, and a zest for relationship building, because that's what allows us to overcome difficult briefs, establish relationships and provide market-leading solutions. If you are passionate, creative and enjoy working in a team, the channel is for you."
The idea that the channel is continuing to evolve is one shared by Antony Byford, managing director at Westcon UK&I, who also wanted to work in an industry that was constantly changing.
"I remember spending the better part of six months trying to work out what I wanted to do," he says. "I wanted to learn a new skill, I wanted to be part of a team and I wanted to have fun. I was so lucky in the 1990s to find a company in the channel that ticked all those boxes – in this case, it was in IT distribution.
"Even then, the relevance of technology to the market was significant and today the opportunities are even bigger. The move to cloud technologies is accelerating at pace and there is a serious shortage of skilled people across multiple disciplines, including sales, project management, professional services and technical support."
Byford's decision to leave a job in the hospitality industry and go for one in distribution is something he does not regret and he is keen to promote the opportunities that working for a company like Westcon can offer.
"In distribution, you can learn fast, learn on the job, earn good money and really build a long-term, fulfilling career," he says. "Twenty-six years ago, I started as a rookie and today I lead a multi hundred-million-dollar business."