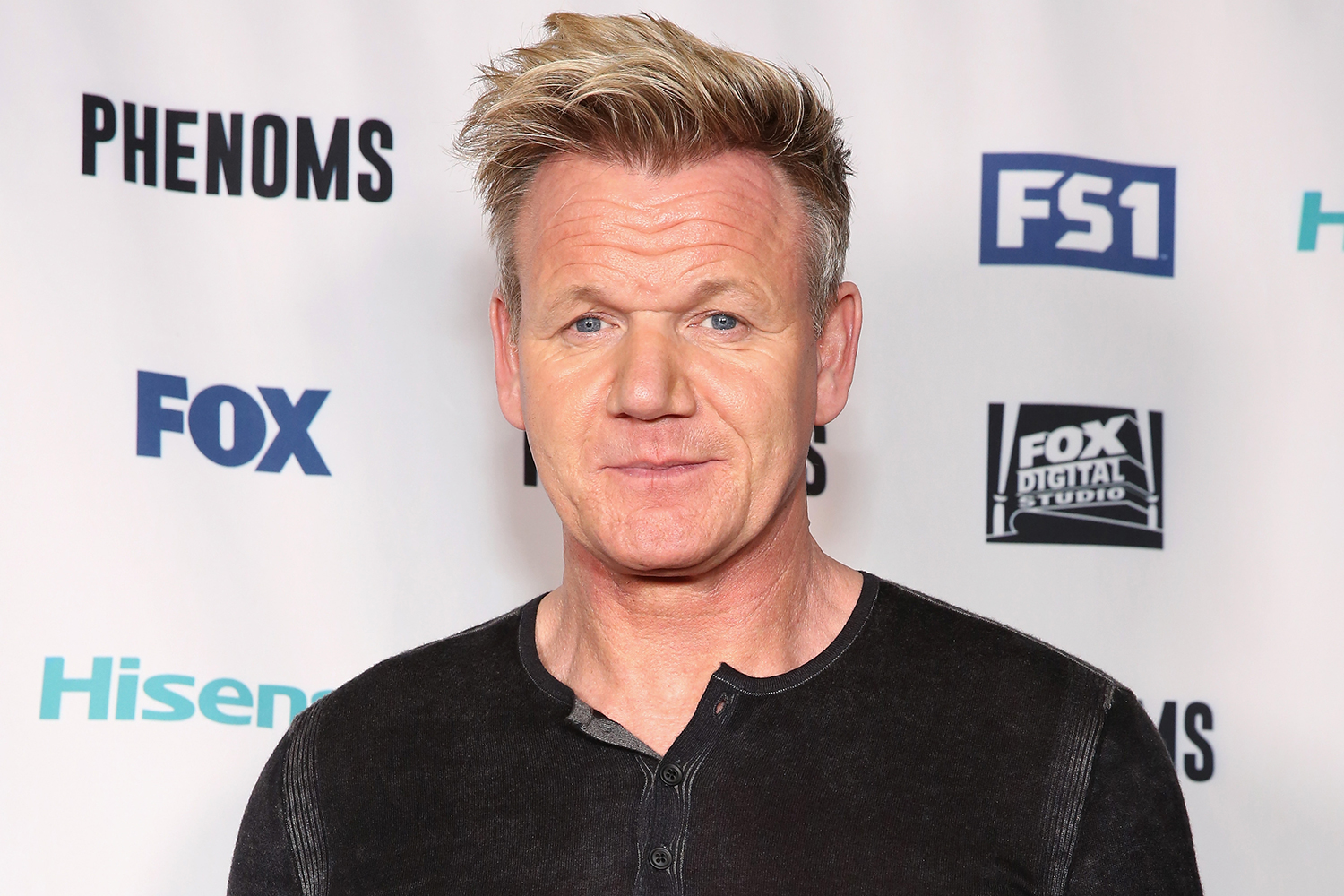 Gordon Ramsay's net worth as of 2021 is about $220 million.
Gordon James Ramsay Jr. was born on the 8th of November, 1966, in Renfrewshire, Scotland. He is the son to Gordon and Helen Cosgrove. Ramsay Jr. was raised in Stratford, Warwickshire, England from the age of 5. His early life was marked by abuse and neglect from his father, a "hard-drinking womanizer". He played football and was first chosen to play under-14 football at age 12.
Gordon James Ramsay Jr. is a British chef, writer, restaurateur, television personality, food critic, and former footballer from Renfrewshire, Scotland.
His restaurants have been awarded 16 Michelin stars in total and currently hold a total of 7. First appearing on television in the UK in the late 1990s, by 2004 Ramsay had become one of the best-known and most influential chefs in British popular culture. He might even arguably be called the best chef in the world.
Ramsay Jr. became serious about acquiring a culinary qualification at the age of 19. In the early 1980s, he worked at the Wroxton House Hotel and the Wickham Arms. He moved to London, where he worked in a series of restaurants.
Ramsay worked for the temperamental Marco Pierre White at Harvey's for nearly 3 years and decided to study French Cuisine. On White's advice, he began working for Albert Roux at Le Gavroche in Mayfair.
He continued in France for three years and benefited from the mentorship of Guy Savoy. He, then, accepted the less stressful work of a personal chef on the private yacht, Idlewild, based in Bermuda.
In 1993, Ramsay returned to London and was offered the head chef position and 10% share in the Rossmore.
Gordon Ramsay went on to establish a successful chain of restaurants not just in England but in Glasgow, Ireland, Dubai, Tokyo, New York City, Florida, and Los Angeles, in the next 15 years.
The TV star reportedly takes home a massive $60million (£43million) per year, making him one of the wealthiest chefs.
Last year, Forbes listed the TV star's earnings at $70 million for 2019, and ranked him the 19th-highest-earning celebrity in the world.
Also Read- Leonard Blavatnik; what does he do?
As well as having 35 restaurants across Europe, Asia and the US, Gordon is also known for his very successful TV shows including The F Word which won him a BAFTA for Best Feature at the 2005 British Academy Television Awards.
He is also a big name in America and has expanded his shows – such as Hell's Kitchen and Kitchen Nightmares – across the pond.
He appeared on the television series, Faking It, in 2001, helping the prospective chef, a burger flipper named Ed Devlin, learn the trade. This episode won the BAFTA for Best Factual TV Moment.
In 2010, he was a producer and judge on the US version of MasterChef, starred in a travelogue about his visit to India, Gordon's Great Escape, and hosted the series, Ramsay's Best Restaurant.
Till 2012, he penned 21 books and contributed articles to The Times Saturday magazine. Two of his books are his autobiographies, Roasting in Hell's Kitchen and Humble Pie.
As of 2021, Gordon Ramsay's net worth is $220 million.
Here are some of Gordon Ramsay's popular TV shows
Master Chef
Hell's Kitchen (Reality Show 2005-)
The F Word (Reality Show, 2005-2010)
Kitchen Nightmares (Reality Show 2007-2014)
Amazing Quotes from Gordon Ramsay 
"When you're a chef, you graze. You never get a chance to sit down and eat. They don't actually sit down and eat before you cook. So when I finish work, the first thing I'll do, and especially when I'm in New York, I'll go for a run. And I'll run 10 or 15k on me – and I run to gain my appetite." – Gordon Ramsay 
"The pressure on young chefs today is far greater than ever before in terms of social skills, marketing skills, cooking skills, personality and, more importantly, delivering on the plate. So you need to be strong. Physically fit. So my chefs get weighed every time they come into the kitchen." – Gordon Ramsay 
"As a soccer player, I wanted a FA Cup winner's medal. So pushing yourself to the extreme creates a lot of pressure and a lot of excitement, and more importantly, it shows on the plate." – Gordon Ramsay 
"I train my chefs completely different to anyone else. My young girls and guys, when they come to the kitchen, the first thing they get is a blindfold. They get blindfolded and they get sat down at the chef's table… Unless they can identify what they're tasting, they don't get to cook it." – Gordon Ramsay 
"I still love football, though, and I think cooking is like football. It's not a job, it's a passion. When you become good at it, it's a dream job and financially you need never to worry. Ever." – Gordon Ramsay