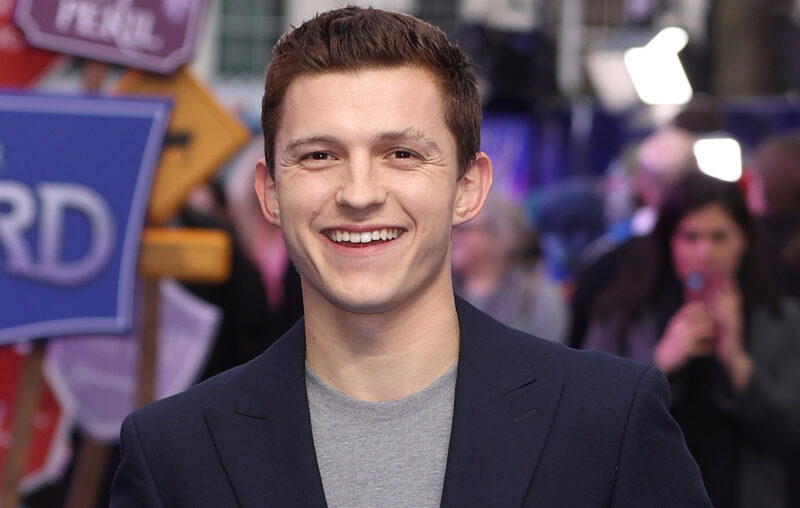 Tom Holland, trending Spider-Man star doesn't think the web-shooters used by Andrew Garfield's Spider-Man makes any sense. Holland is the third actor to take on the live-action role of Peter Parker in a major franchise after Tobey Maguire and Andrew Garfield. There has been much pressure and controversy surrounding the release of the Spider-Man No Way Home trailer which was expected to be released months ago. After the trailer was finally released by Sony/Marvel fans were hyped up for the movie which will hit theaters 17 December 2021.
Also Read- Few Tips on Combating Insomnia
There has been very close similarities in all three Spider-Man franchise released over the years but there has been a clear difference in the web shooters used. In the Tobey Maguire films, his webs were organic excretions from his body, while The Amazing Spider-Man movies saw Andrew Garfield's version of the character create his own gear from scratch. However, unlike Tom Holland (whose Peter also built his own web-shooters), Garfield's version of Spider-Man never had a benefactor like Tony Stark to help him refine his gear, making everything he created purely his own creations. Spider-Man fans have been divided on how the web shooters should actually work, some arguing organic excretions are silly while others feel, mechanical web shooters are just unreliable and not really spider-like.
Now, with Spider-Man: No Way Home coming down the pipe later this year, Holland has opened up regarding his opinions on the web-shooters used by the previous Spider-Man. In fact, the new book, The Moviemaking Magic of Marvel Studios: Spider-Man (via The Direct), features a quote from Holland explaining that the small size of Garfield's web-shooters doesn't make sense to him. Read the quote from Holland below:
The old-school web-shooters are so cool. They're really big and chunky, they're really mechanical, and if you press the button, everything moves… What I love about his original web-shooters is they're as real as they could be. I know that's like impossible to make a thing that shoots web out of your hand, but the one thing with [the web-shooters in] Andrew [Garfield]'s movie is that they were so small and so compact, it didn't really make much sense to me. But this is a big chunky thing that a kid would make in his room.
Holland's Peter Parker will get to put his own web-shooters to good use in December when his latest solo movie debuts. Taking place sometime after the events of Spider-Man: Far From Home, Spider-Man: No Way Home will see Peter picking up the pieces of his life after Mysterio (Jake Gyllenhaal) revealed his identity to the world, and seemingly causes a massive multiverse event when he goes to Doctor Strange (Benedict Cumberbatch) to try and fix the situation. As a result of their tampering with space and time, Peter finds himself face-to-face against villains such as Dock Ock (Alfred Molina) and Electro (Jamie Foxx).
This once again raises the big question of whether or not fans will get a chance to see Holland's version of Peter meet Toby Maguire and Andrew Garfield's version in the upcoming film. It has already been confirmed that the villains from the Sam Raimi and Marc Webb Spider-Man franchises will appear in No Way Home, leading many to wonder if Garfield and Maguire could potentially come back in the film well. Although nothing has been confirmed yet, but if confirmation does happen, audiences could see Garfield's version of Spider-Man help Holland's further refine his own web-shooters. Regardless of whether or not Garfield returns as Spider-Man, Holland will reprise his role as Peter Parker when Spider-Man: No Way Home debuts later this year on December 17.