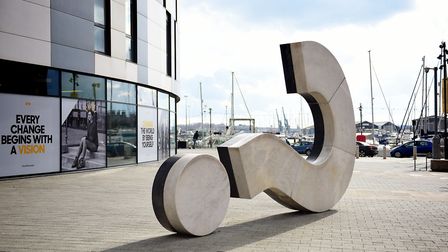 Are you looking for the easiest UK universities to get into? Some schools are pretty hard to get in if you're not an exceptional student. Take Cambridge and Oxford University as an example, they are two of the most difficult schools to get into. Its not just because of their high tuition which can be around 10,000 British pounds and almost triple the amount for international students.
What are UCAS Points?
UCAS is a UK university admission service. Many universities in the UK rely on UCAS Points as one of their admission requirements. "UCAS Points" are a way of measuring the relative value of all post-16 qualifications. They are calculated by converting examination results into the following numerical scores: A*=56, A=48, B=40, C=32, D=24, and E=16.
The report's ranking of entry standards therefore offers an accurate picture of how difficult it is to get into each university across the country. Oxford University which is one of the best universities in the world requires a UCAS point of 570 while University of Roehampthon requires a UCAS point of 280. This gives a clear scenario of how hard it would be to get in.
Here's the top 10 easiest UK universities too get into;
1. University of Suffolk (276 UCAS points) (85% offer rate)
Opened in 2007 and given the University title in 2016, Suffolk is one of the newest universities in the UK.
2. Leeds Trinity University (274 UCAS points) (86% offer rate)
A small university, it was one of the first to embed professional work placements into every degree. Entry requirements include two full A levels or equivalent qualifications.
3. University of Northampton (273 UCAS points) (79% offer rate)
The university is set in the heart of England — in Northamptonshire, just an hour outside London and Birmingham — though it is moving to a brand new campus in 2018.
4. Buckinghamshire New University (270 UCAS points) (80% offer rate)
Located in High Wycombe, approximately half way between London and Oxford, the university was awarded full university status in 2007.
5. London South Bank University (269 UCAS points) (81% offer rate)
LSBU has a compact city centre campus close to Elephant and Castle, Waterloo, and London Bridge tube stations. There is also a campus in Havering, Essex. It has close to 20,000 students.
6. Birkbeck, University of London (260 UCAS points) (76% offer rate)
Part of the University of London, Birkbeck is located in Bloomsbury in the academic heart of the capital city. It specialises in evening study. All three-year undergraduate degrees are taught on weekday evenings from 6 p.m. to 9 pm.
7. London Metropolitan University (260 UCAS points) (84% offer rate)
London Met's buildings are across three areas in the heart of the capital. Many courses can be studied on a full or part-time basis, and students may have the option to begin their course in February.
8. Anglia Ruskin (257 UCAS points) (75% offer rate)
Anglia Ruskin is located in three vibrant cities – Cambridge, Chelmsford, and Peterborough – with opportunities to study and work in partnership elsewhere, too.
9. Wrexham Glyndwr University (247 UCAS points) (80% offer rate)
The university also scores highly in the Student Satisfaction stakes (4.19/5). Many of its degrees are available with an integrated foundation year providing an additional access point for students who don't quite meet the requirements for the more traditional three-year route.
10. University of Bedfordshire (244 UCAS points) (80% offer rate)
The University of Bedfordshire is officially the easiest university to get into in the UK, according to the report. It was formed by the merger of the University of Luton with De Montfort University's Bedford campus in August 2006. It currently has five campuses: Luton, Bedford, Milton Keynes, Aylesbury, and Putteridge Bury.