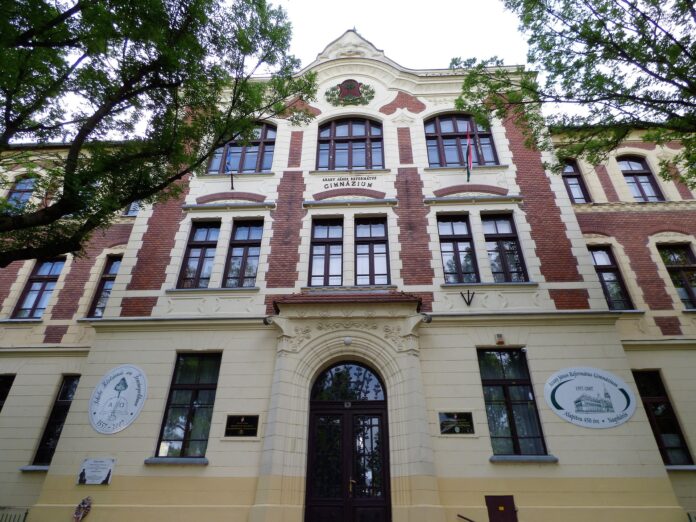 What is a Grammar School?
Grammar schools are state secondary schools in the United Kingdom for kids aged 11 – 18 that have shown great academic ability and have passed the entrance examination.
Grammar schools were established in the UK to teach classical languages such as Latin and Ancient Greek. It has evolved to teach other European languages, Mathematics, Economics, Geography, Politics, History, and Natural Sciences. 
The selection process in Grammar schools is based on ability. Applicants must pass the 11+ exam to determine their academic ability. Students are tested in Mathematics, English Verbal and Non Verbal reasoning. Most grammar schools offer preference to those within a catchment area though some offer out-of-catchment areas.
There is a competition to gain entrance into grammar schools because of their reputation for offering quality education, academic excellence, and great facilities.
There are currently 163 grammar schools in the UK and they make up 1% of all State schools in UK.
Top Ten Grammar schools in the Uk.
Below are the top ten grammar schools in the UK based on the 2022 GSCE results.
The Henrietta Barnett school

Queen Elizabeth School, Barnett

Wilson's school Wallington

The Triffin Girls School

King Edward VI Grammar school Chelmsford

St Olave's Grammar schools 

The Latymer School, Edmonton

The Royal Grammar School, High Wycombe

Colyton Grammar School

Reading School
Read Also: 10 easiest UK Universities to get admitted into
Henrietta Barnett School: Established in 1911, Henrietta Barnett School formally changed its name to an academy in April 2012. Girls between the ages of 11 and 18 attend Grammar School. It is positioned close to Hampstead Garden Suburb. Dame Henrietta Barnett established it to offer girls from all backgrounds the best possible education. She also believed in the influence that education can have on how individuals live their lives. The Henrietta Barnett School admits students through a two-round academic screening process. English, verbal reasoning and nonverbal reasoning are tested in the first round of entry exams, while English and mathematics are tested in the second round. Application for the September 2024 academic session will be open on 28 April 2023. The school offers over 150 clubs and societies which many are student-led and open to Years 7-13. These clubs and societies range from sports, music, drama, public speaking and debate, and academic enrichment as well as other clubs and special interest groups.  
Queen Elizabeth School, Barnett: Queen Elizabeth School, Barnet was founded in 1573 by a royal charter for the establishment of a free grammar school for boys in providing both academic and extracurricular activities. It is located on Queens Rd, Barnet EN5 4DQ, United Kingdom.
Wilson's school Wallington: This is a boys' grammar school located in the London Borough of Sutton (UK). It is committed to safeguarding and promoting the welfare of children. A candidate must have a minimum of 58 total points to be admitted to Wilson's and must receive grades of at least 6 in English and 7 in the subjects he plans to study.
Triffin Girls School: Triffin school was founded in 1880 in Kingston. Its name comes from Thomas and John, two brewers in the area who were brothers. It became an academy in 2011. It is located on Richmond Rd, Kingston upon Thames KT2 5PL, United Kingdom.
King Edward VI Grammar school Chelmsford:  A prestigious public grammar school that was established in 1551. It is known for producing great exam scores and for admitting students from all social and racial backgrounds with an attitude of equality and openness. It also cares about helping young people discover their talents and interests. It's situated on Broomfield Rd, Chelmsford CM1 3SX, United Kingdom.
St Olave's Grammar School: St. Olave's Grammar School is located in  Goddington Lane, Orpington, Kent. In order to operate as a Grammar School, it was formed by a royal charter in 1571. Additionally, they support extracurricular activities such as clubs, societies, music, theater, sports, and DofE.
The Latymer School, Edmonton:  It was established in 1624 with the intention of giving young people in Edmonton and the surroundings in North London a decent education. The Latymer School is situated in Edmonton, London, on Haselbury Road. It encourages co-curricular activities like clubs, societies, athletics, music, and theater. In addition, they participate in outings and activities at school.
The Royal Grammar School, High Wycombe:  The Royal Grammar School is located in Amersham Road, High Wycombe, Buckinghamshire. With a blend of traditional and contemporary educational practices, it provides students with academic, physical, and spiritual experiences.  It also provides a boarding facility for students who are interested to live within the school. 
Read Also: How to prepare your child for boarding school
Colyton Grammar School:  Colyton Grammar School is a high-performing school for boys and girls who are intellectually gifted. It is located in Whitwell Lane, Colyford, Devon, EX24 6HN. It is a non-fee paying grammar school established "for the goodly and virtuous education of children forever". 
Reading School: For more than 900 years, Reading School has been educating young men. It was established on March 29, 1112, as a portion of a reading abbey and is now found on Erleigh Road, Reading, Berkshire.