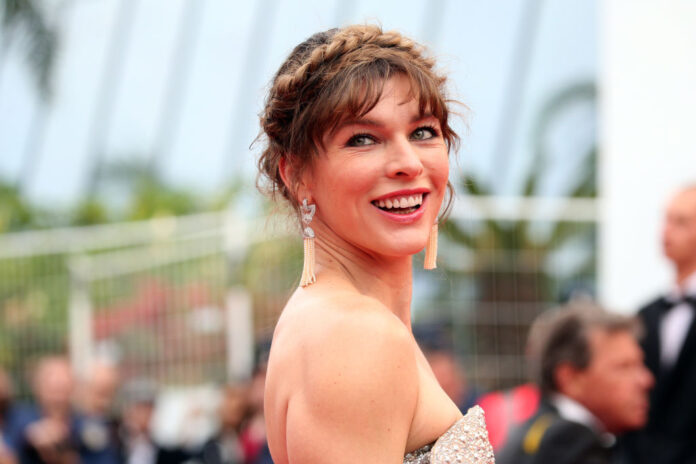 What is Milla Jovovich's net worth?
Introduction
Milla Jovovich is an American actress, model, singer, and fashion designer who has an estimated net worth of $45 million. Milla Jovovich is probably best known for her action heroine roles in the Resident Evil movies and other sci-fi films. Milla Jovovich is also an established musician. She also owns her own production company and enjoys an incredibly successful modeling career.
Also Read- Benedict Cumberbatch's Net Worth
Early Life– Milla Jovovich's full name is Milica Bogdanovna Jovovich. She was born into the soviet union in Kyiv Ukranian SSR currently Ukraine. Her parents are Galina (née Loginova), a Soviet Russian actress, and Bogdan Jovović, a Serbian doctor. In 1980, when Jovovich was five years old, her family left the Soviet Union and emigrated to London. They subsequently emigrated to Sacramento, California, settling in Los Angeles seven months later. Milla's parents divorced soon after their arrival in Los Angeles. In 1988, her father had a relationship with an Argentine woman, and they had a son, Marco Jovovich. Due to her parents' divorce years before, Jovovich saw little of her half brother.
Milla Jovovic was adjusting well to her new surroundings during this time, although she was teased at school for being Russian. She eventually became fluent in English in just three months. Milla left school at age 12 to focus on modeling, a pursuit she had begun 3 years prior. Although Jovovic admitted to committing petty crimes like vandalism, credit card fraud, and drug use during her teen years, she was committed to becoming a successful model or actress and had her mother's full support.
Career– While other children were attending high school, Milla was attending schools for young actors. At age 13, she made her first film appearance with Two Moon Junction. After appearing in a range of television series, Milla booked major roles in films such as Return to the Blue Lagoon and Dazed and Confused despite still being a relatively young teen. Her big break came in 1997 when she booked a leading role in the cult favorite sci-fi movie The Fifth Element, a film that grossed over $263 million. Further roles came with He Got Game, The Messenger: The Story of Joan of Arc, and Zoolander.
In 2002, Milla Jovovich's career took another leap forward when she booked the leading role in the film Resident Evil. Adapted from a successful video game franchise, the film performed equally well at the box office with earnings of over $100 million. In total, Jovovich starred in six Resident Evil movies, and the franchise has collectively earned over $1.2 billion at the box office. In spite of consistently negative reviews from critics, this makes the Resident Evil movies the highest-grossing franchise ever to be adapted from a video game series.
Awards- Milla Jovovich's has currently won 3 awards with over 19 nominations.
Highlights
Here are some of the best highlights of Milla Jovovich's career:
Ultraviolet (Movie, 2006)
Zoolander (2001,  2016)
Resident Evil (Movie, 2002-2016)